Dedication of the Sarah & Peer Pedersen Family Learning Center
June 18, 2013

The Ann & Robert H. Lurie Children's Hospital of Chicago Foundation hosted a special dedication of the Sarah & Peer Pedersen Family Learning Center on June 18, 2013.
Thomas J. Sullivan, president of the foundation, welcomed guests and spoke about Sarah and Peer Pedersen's contributions over the years. "Peer and Sarah were well-loved by volunteers and staff alike and impacted many children served by the hospital through their generosity." In addition, Mr. Pedersen was a board member for more than 20 years.
Many Pedersen family members were in attendance as well as several generous supporters who supported the Center with gifts made in honor of Sarah and Peer Pedersen.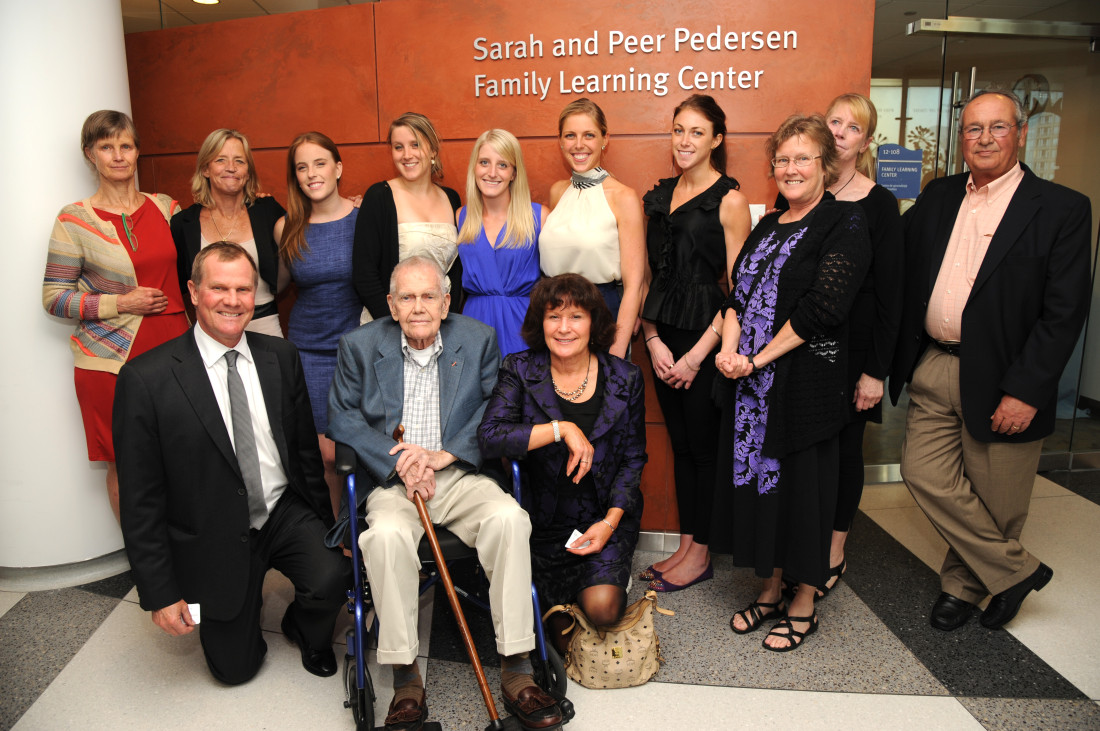 Tom Sullivan expressed the Lurie Children's Hospital's gratitude to all contributors: "Each of you were touched in some way by the lives of Sarah and Peer, and we are thankful for your generosity in honoring their legacy here at Lurie Children's. Your gifts will touch the lives of families who will use this wonderful space to educate and empower themselves in participating in their child's care."
The Sarah & Peer Pedersen Family Learning Center will make it possible for patient families to learn about their child's diagnoses and treatments. The new facility allows for increased recruiting of top medical specialists and has doubled the organization's research capabilities. For more information on the Learning Center's services, please click here.
To view additional photos from the event, please click here.