Chicago Bar Foundation's 2013 Investing in Justice Campaign
March 21, 2013

Pedersen & Houpt is proud to continue its support of the Chicago Bar Foundation's Investing in Justice Campaign. In Pedersen's fourth year with the Campaign, Marc Janser and John Muehlstein are honored to be serving as Vice Chairs again on behalf of the firm. Together with over 130 law firms, corporate legal departments and other organizations in the Chicago area, as well as thousands of individual attorneys, we are taking the lead in this collective effort to ensure that people in our community who are most in need have access to critical legal assistance.
As we begin the 2013 Campaign, more than 1.4 million people in the Chicago area—an incredible 1 in 4—are eligible for legal aid. Thanks to the ongoing success of the Campaign, tens of thousands of low-income and disadvantaged people have been able to get necessary legal assistance, and the justice system continues to work better for everyone.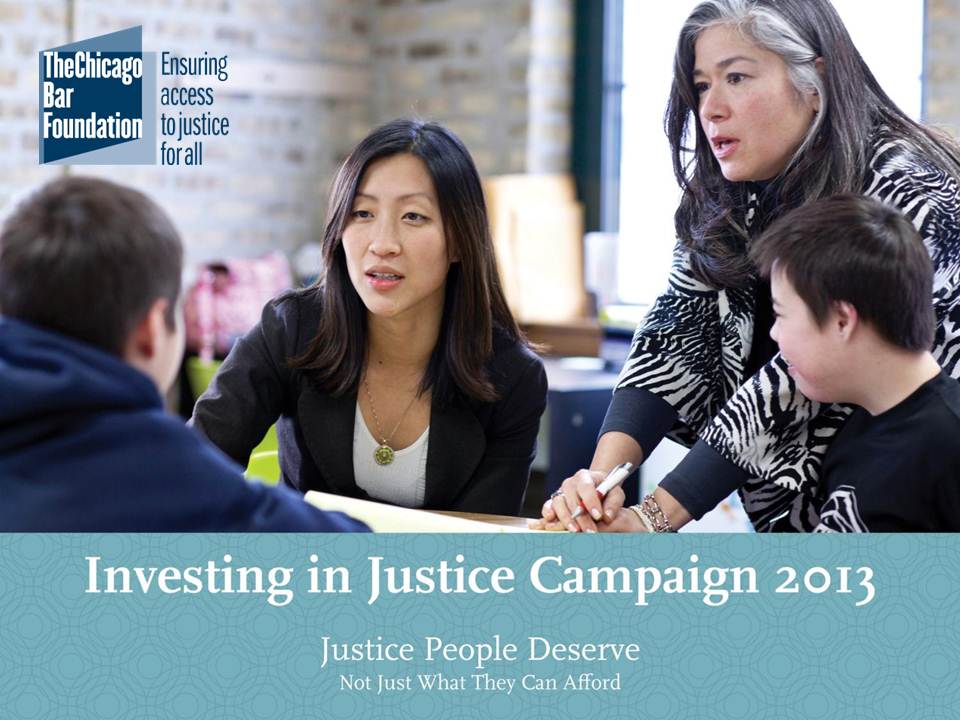 While there are many worthy causes, this is something that is particularly important to the legal community. As lawyers, we uniquely understand the importance of having an advocate and the very different outcomes for those that can afford to pay for legal assistance and those who cannot. Over the past several years, the Investing in Justice Campaign has proven that it can have a real impact in strengthening our pro bono and legal aid organizations and their dedicated lawyers.
Friends of the firm are invited to attend our second annual fundraiser reception. This fun evening will include drinks, appetizers and a chance to win exciting prizes (golf foursome at Lost Dunes, Blackhawks and Cubs tickets, an iPad mini and an Apple TV, just to name a few!). All proceeds are tax-deductible and immediately go to work in the community through CBF grants to dozens of outstanding pro bono and legal aid organizations. For more information, please download the invitation document below.
View Document(s):